Tweets by NeuroTMA
2023
International Conference on Neuromorphic, Natural and Physical Computing - Oct. 9-14
- Info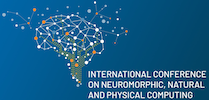 Mihai A. Petrovici will chair Session 3 &quotGuides from nature: neuroscience, theoretical biology, complex systems.&quot


Human Brain Project Summit 2023 - Mar. 28-31 - Info

Mihai A. Petrovici participated to the Session &quotThe interplay of neuroscience and AI&quot
and Julian Göltz participated to the Session &quotBrain-inspired Robotics And Computing&quot
The Human Brain Project Podcast - Info
Mihai A. Petrovici talks about his research on intelligence, his experience of growing up in a family of physicists, and what he does for fun outside of work.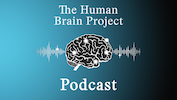 COSYNE Conference & Workshop - Mar. 9-14 - Info

Katharina Wilmes presented &quotUncertainty-modulated prediction errors in cortical microcircuits&quot during the workshop session &quotTop-down interactions in the neocortex: Structure, function, plasticity and models.&quot
Swiss Computational Neuroscience Retreat 2023 - Feb. 1-3 - Info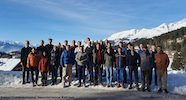 Katharina Wilmes presented
&quotUncertainty-modulated prediction errors in cortical microcircuits&quot.


2022
New Preprint: (PAL), a bio-plausible method to learn efficient feedback weights!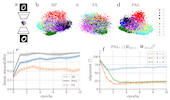 &quotLearning efficient backprojections across cortical hierarchies in real time&quot - See Publications


Our group leader is the newly elected member of the EBRAINS STC!

Bernstein Conference - Sep. 13-16 - Info
Two talks
And a poster
Manfred-Stärk-Symposium 2022 - Sep. 11-12

Special symposium on theoretical neuroscience and neuromorphic computation dedicated to our generous benefactor Manfred Stärk and his foundation.

Nacht der Forschung 2022 - Info
We were delighted to be among the 750 researchers from the University of Bern who presented their research to tens of thousands of people.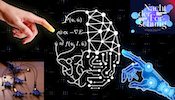 Visitors to our stand got an insight into learning in neural networks and neuromorphic engineering by experiencing the dynamics of real biological neurons using our in-house electronic neuron circuit. The public could also compete against an AI by playing the puzzle game Tic Tac Toe, also known as Noughts and Crosses.
New Article! Approximating the ground states of quantum spin models.

&quotVariational learning of quantum ground states on spiking neuromorphic hardware&quot.
See Publication - Blog post

CNS*2022 - Computational Neuroscience Meeting - July 16-20 - Info
Paul Haider gave two presentations: one at the main conference and the other at the workshop &quotBio-inspired active AI workshop:&quot
New lab member (July)

Lab Retreat in the Swiss Alps - June 7-10

Four days of science, brain-storming, metaphysical debates, sports, cooking and other chocolate testing. It was a lot of FUN!!


New Article: An alternative to classic deep learning datasets!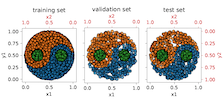 New article in eLife: how natural-gradient descent enable efficient synaptic plasticity!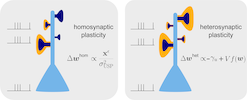 &quotNatural-gradient learning for spiking neurons&quot.
See Publication


DEEP MINDS Podcast (in German) - Info